USB3.0 Hub with Gigabit Ethernet adapter is compliant with USB3.0 specification. It has USB3.0 3-port Hub and Gigabit Ethernet adapter in one unit. Stylish design and slim type make you easy hand carry. It woks with or without power adapter as Bus-powered Hub/Ethernet adapter, and with included power adapter you can also use as USB charger to charge cell phones and tablets.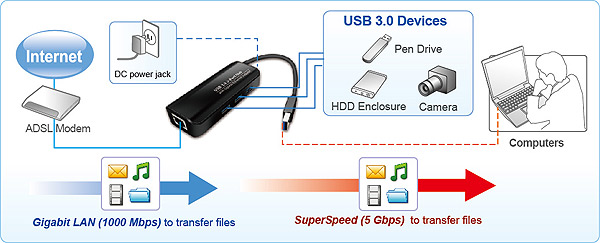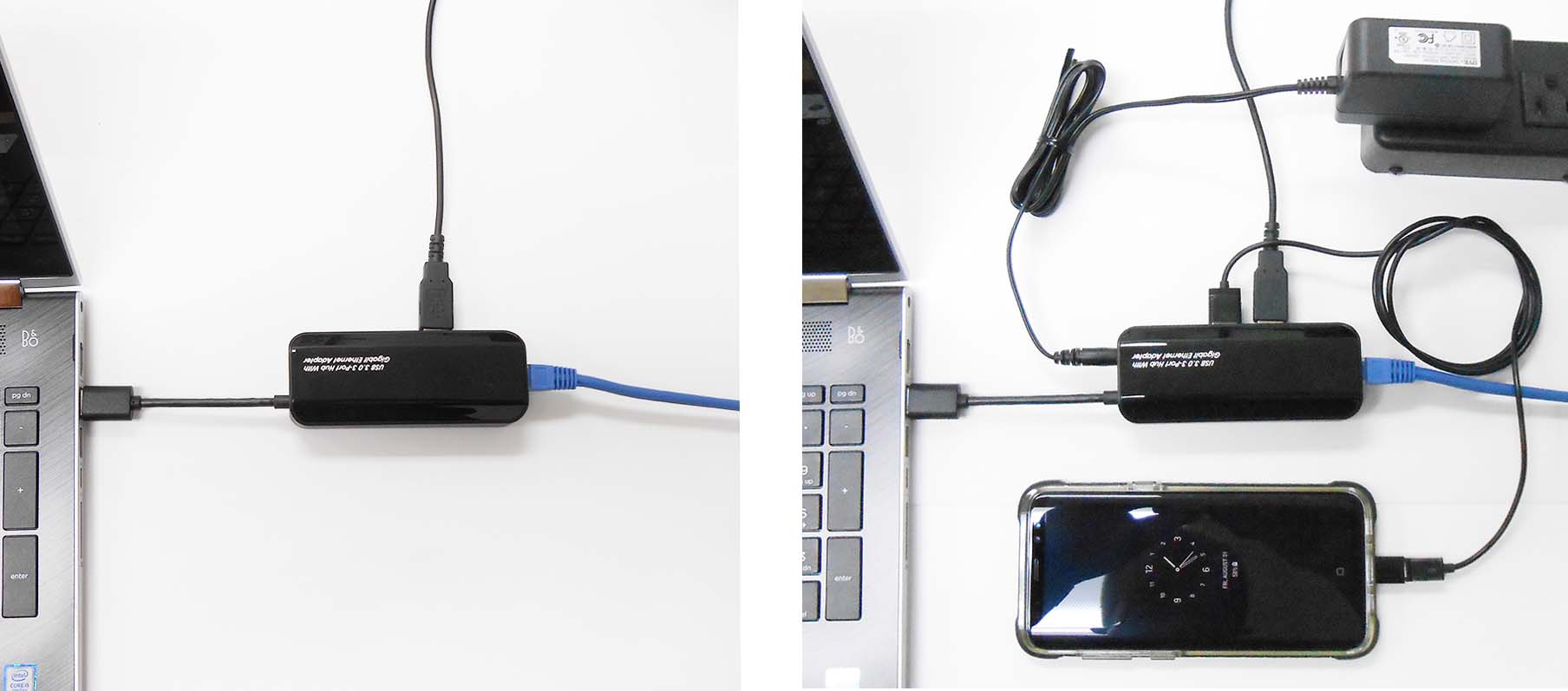 Features :
* USB3.0 3-port HUB
* Driver free
* Small design make users easy hand carry.
* Support wake-on-lan function
* Support USB 3 ports hub with BC1.2 compatible.
* Compatible with XP, Vista, Win 7 and above, Mac OS, Linux, Chrome
* Bus power or self power with power adapter (included)
Package Contents :
* 1 x USB3.0 3-Port Hub with Ethernet Adapter
* 1 x DC5V 2.5A Power Adapter