Ultra-Thin LED Panel Light (Set of 2)
This Ultra-Thin 1'x4' 40 Watts 108LED's light panel will replace your traditional fluorescent lights in drop ceiling grids,and will help you save on your electricity bill, it easily installs on your ceiling, or suspends from wires or chains. 5000K of light output using just 40W makes it a really efficient 1x4 LED panel. White frame, cool white (5000K) color temperature, this new LED Light Panel is conveniently available in three different sizes (2'x2'), (1'x4') and (2'x4').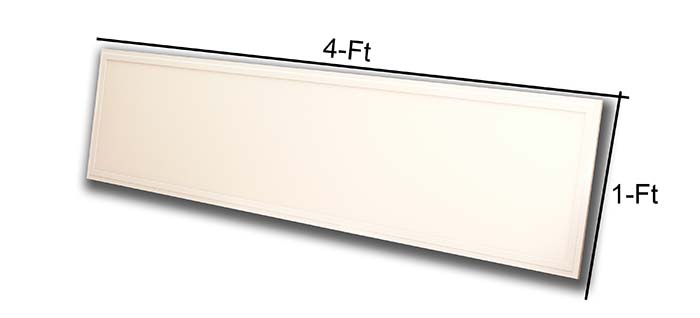 Main Features:
* Wattage 40W
* Outer Size 1'x4' ( 300mm x 1214mm)
* Save on Electricity up to 50%
* Much more efficient than traditional florescent lamps
* Use for Home, Hotels, Office, Conference room, Hospitals etc.
* (Set of 2)
* Securely packed
Dimensional Weight Rates will apply for this shipment. What is Dimensional Weight? Due to the dimensions of the box we will quote the shipping based on UPS Dimensional Weight.
Specs:
| | |
| --- | --- |
| | |
| | |
| | |
| | |
| | |
| Over Load / Short Circuit | |
| | |
| | |
| | |
| | |
| | |
| | |
| | |
| | |