USB3.0 to SATA Dual Bay Docking Station With Duplicator Clone Function:
Tthe USB to SATA Dual Bay Docking Station is a USB 3.0 Interface 2.5"/3.5"Multi-function Clone HDD Docking Station that has Stand able,convenient,fashion stile design and Multi-function HDD Dock, with one button backup Front power switch is easy for users to operate.
Ideal and much more convenient for users that transfer data and many other files very frequently from one computer or laptop to external data storage like HDD, SDD, USB flash drives, SD cards, CF, XD, TF.
It can maximally read 2 sets 3TB sata hdd with USB 3.0 standard speed 5Gb/s


Main Features and Specs :
* Standard, compact convenient and trendy design
* Standard trendy SATA hard disk docking station combo with Card Reader HUB supports direct plug of SATA Hard disk
* Supports USB1.1/USB2.0/ USB3.0, SATA I and SATA II compatible
* Hi-speed USB2.0 card reader data transfer rate up to 480MB/s (Max),
* SATA II transfer rate up to 1.5Gb/3Gb/s,USB3.0 Data Transfer Rate up to 5Gb/s
* Supports all 2.5/3.5 inch SATA Hard Disk of any capacity.
* One Touch Backup function
* Plugs and plays and is hot-swappable.
* Support (1) CF Slot (2) SD Slot (3) XD SLOT (4) Ms SLOT (5) T-Flash/Micro SD SLOT, for fast multi-media files access
* Power LED indicator
* Supports up to 6TG SATA HDD (2x3TB)
* Supports up to 32 GB memory cards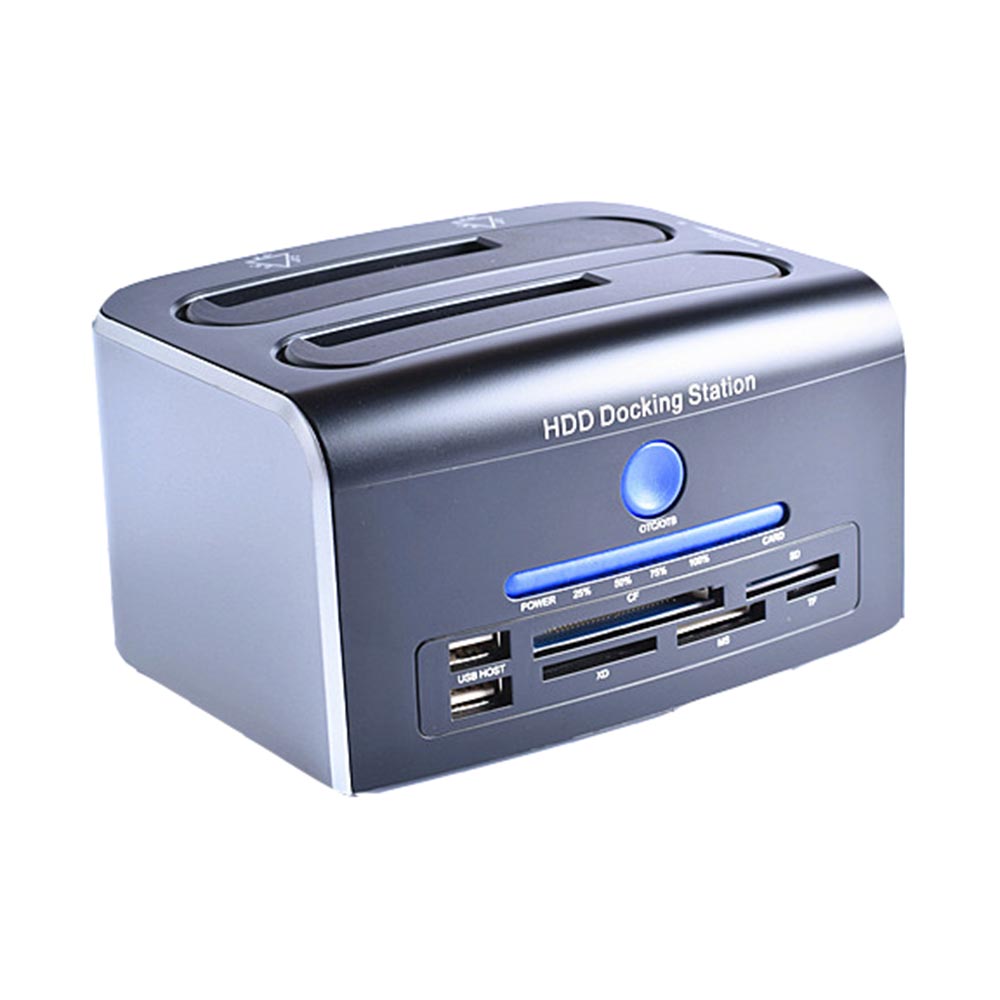 Package Includes :
* (1) HDD Docking Station
* (1) Power Adapter
* (1) UBS 3.0 Cable
* (1) installation Driver
* (1) users
*
Internal hard disk not included.