These ultra Flexible Desk lamp is one of the most versatile LED lights ever created for home, school, work, or outdoor use!
Created with multiple light modes, bendable adjustability, and a 40-hour rechargeable battery life, the ultra flexible desk lamp combines both the touch light technology
and indoor outdoor lighting versatility, with a simple touch choose from different color and brightness settings including warm white, cool white and neutral white.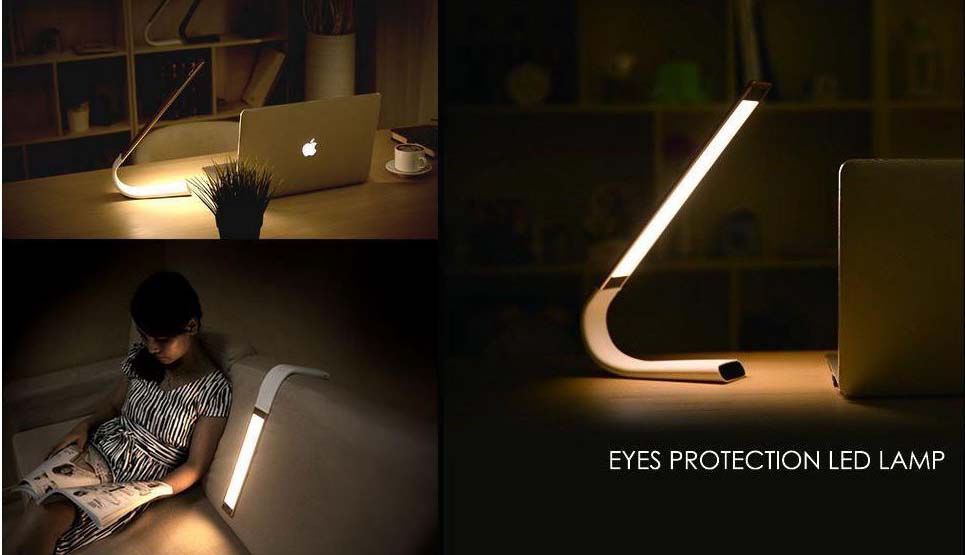 Main Features
* Touch Control Lighting
* Offers 40 Hours of Continuous Lighting
* Lightweight, Portable and 360º Adjustability
* Indoor and Outdoor Use
* 3 Lighting Modes (warm white, cool white and neutral white)
* 6 Levels of Brightness
* Light Rated for 50,000 Hours of Use
* Micro USB Charging Port (Included)
* Fully adjustable lamp for reading, needlework, studying,lighting a bedroom, office, college dorm.
Specs:
| | |
| --- | --- |
| Lamp wattage | 50W |
| Type of Light | LED |
| Qty of LEDs | 28 LEDs |
| Finish | Rose Bronze or Silver Black |
| Power Source | Rechargeable Battery Via Micro USB |
| Height | 12"-15" |
| Shape | Rectangular |
| Style | Contemporary |
| Materials | High Grade Aluminum , Soft Rubber like material |