Digital Kitchen Timer
The Digital Kitchen Timer sets the exact cooking time for your recipes. It can be one-hand operated. It also has large digits and large buttons. The timer features a strong-hold magnet so you can keep on your fridge, and a kick-out stand for a firm position.
Counts up or down, and also pauses and resumes the count with a simple button touch. It can also be used in any other environment or activity that requires accurate timing.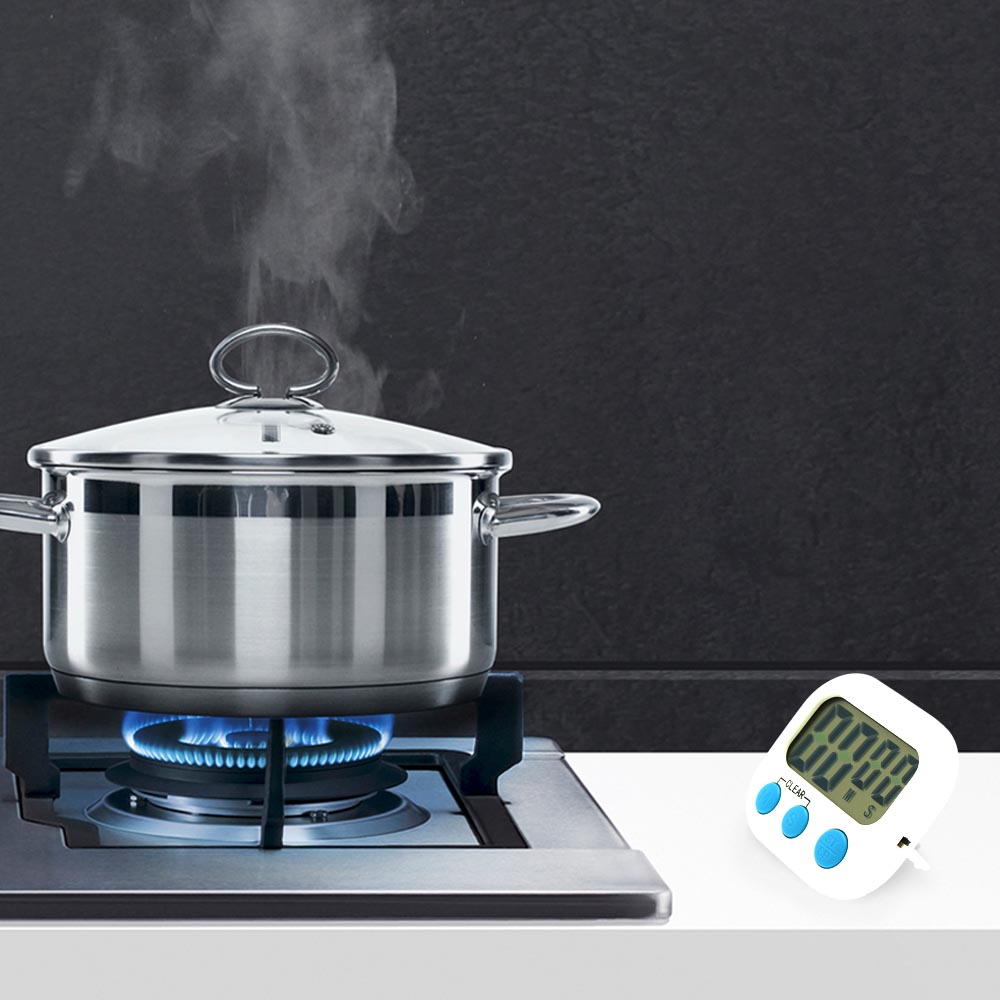 Main Features:
* Counts up or down
* Counts up to 99 mins, 59 sec.
* Loud Alarm
* Large Digits
* Large Buttons
* Magnetic Backing and kick stand
* Pauses and resumes count
* Dimensions (3.25 x 3")
* Uses AAA x 1 Battery (INCLUDED)