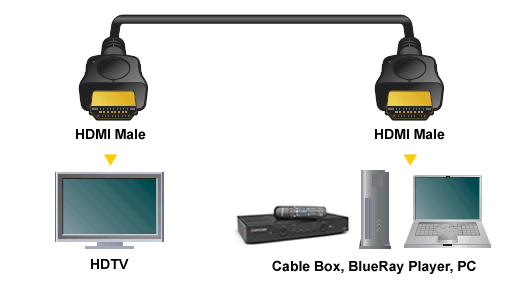 HDMI male to male cable connects cable box, satellite box, game box, DVD player, or any device that has an HDMI output to another HDMI device such as HDTV or projector. All our HDMI cables and devices are purchased from manufacturers that are CERTIFIED by hdmi.org.
* HDMI: High speed HDMI
* Gold-plated connectors
* 30AWG, Bare copper
* OD:6.0mm
* Supports 2k, 4K Resolutions
* Data Throughput: 10.2Gbps
* 1080p resolution at 60Hz
* 4K resolution at 24Hz
* Deep Color up to 16-bits per channel
* RoHS compliant.
* Lifetime Warranty